Profile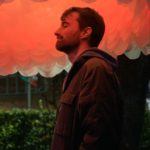 Tom Dally
Curriculum Vitae
Education

Horsell Village School, Woking; Horsell Church of England Junior School, Woking; Allenbourn Middle School, Wimborne; Queen Elizabeth's School, Wimborne; University of Portsmouth; University of Leeds

Qualifications

GCSE English (A/B), Maths (B), Science (AA), History (B), Business Studies (A), Art (A), Graphic Design (A), French (B); A-level Biology (C), Psychology (C), Chemistry (E); BSc (HONS) Biology (2:1 - basically a B); MRes Biodiversity and Conservation (distinction)

Work History

I've worked in four different coffee shops, as a cleaner in a butchers, in a bookshop, as a barman in a pub, and in a shoe shop! I also did some teaching during my PhD.

Current Job

I work as a research scientist in the School of Biology at the University of Leeds!

Employer

I work on the BioDAR project at the University of Leeds, read about it on Twitter at @BioDARProject or at https://biodarproject.org/.
Favourite thing to do in my job: Sitting outside watching insects in the sun.

About Me: I'm always smiling, even if I'm actually a bit flustered. And I always want to be outside in the sun, which is a bit of a problem here in the UK...

Read more

I'm 30 years old and live and work in Leeds. I love reading, especially fantasy or sci-fi novels, but also books on natural history and science; my favourite author is Terry Pratchett. I play a lot of boardgames with my friends, but I also like going camping, hiking, and generally being outdoors. I really enjoy musicals and going to the theatre whenever I'm in London. I eat far too much pizza and have a massive impulse control problem when it comes to sweet things. My favourite animals are insects, and my favourite insects are bees!

My Work: I use different types of technology, like sound and radar, to measure how healthy insect populations are across the UK.

Read more

Insects are important. They pollinate many of the plants that we like to eat (including chocolate, strawberries, and coffee), keep the soil healthy, recycle waste in the environment, act as a form of pest control for other insects, and are an important source of food for other animals (and some plants!). But insect populations are in trouble across the UK and the world, and it is important for us to know how healthy populations of different species/groups of insects are, so that we can help protect them for the future.

I use different types of technology, like sound (acoustics), radar, and genetics, to do two things: 1) to try and measure how healthy insect populations are across the UK; and 2) to try and find out how well these technologies work.

My PhD focused on insect pollinators, like bees, and involved testing whether we could use sound (acoustics) to identify different pollinator groups, and then detect their activity levels within different environments.

At the moment, I'm part of a team that's trying to use the Met Office's UK weather radar system to create a weather map of insects across the whole country (check out our website at https://biodarproject.org/ for more information). Weather radar work by detecting water droplets in the atmosphere, and it turns out that insects look like differently-shaped water droplets that move in strange directions!

My Typical Day: This depends on whether its a desk day or an outdoor day... If it's a desk day, then I'll usually make it into work for about 10am (I really don't like mornings!) and spend my time drinking lots of tea and doing work at my computer or in my lab. This might be catching up with work by other scientists or staring down my microscope at insects, trying to work out what they are. If it's an outdoor day, then I'm usually up with my team before 6am (I really don't like mornings!), before jumping into a van to spend a whole day running around in wildflower meadows catching insects with nets, or using huge weather balloons to catch them 1000 meters up in the air.

Read more

There are a lot of different aspects to my job, but it mostly involves keeping the project I am working on (the BioDAR project) running smoothly.

During the field season (June – August) this involves field work (because I work with insects, the summer is the best time of year to do this). When I'm in the field, we send huge 16 cubic meter weather balloons called Helikites up 1000 meters into the air. We can then attach large nets at different heights (800m, 600m, 400m etc.) along the line that keeps the Helikite tethered to the ground, to catch insects within the air column. The number of insects that we catch (and the number of different types of insect) can be compared to the number of insects the weather radar can see, to check whether the two measurements match. This involves *long* days outside, but I love being outdoors and I love insects, so it's my favourite part of my job.

Outside of the field season, I do a lot of work in the lab to identify the different types of insects we catch during the field season. I also do a lot of work at my computer to help analyse our field data, which involves a lot of maths and computer programming! I also sometimes get to do some work at the Natural History Museum in London, where I use special scanners to create 3D images of some of the insects we catch in the summer!

What I'd do with the prize money: The team I work with have applied to host a stall at this year's Glastonbury Festival to spread our love of insects to families and festival goers! I would use this money to work with a local Leeds artist to create a science-art installation to take to Glastonbury.

Read more

Along with most members of my team on the BioDAR project, I am really passionate about science communication – which is one of the reasons why I want to take part in I'm a Scientist. Every year Glastonbury Festival runs a Green Field, where different people come together to celebrate things like the environment alongside the music. My team are working with a local Leeds artist, Alison Smith, to create a 3D science-art installation where people can come and learn about insect conservation and create their own origami insects from recycled plastic packaging. If I am successul in winning the prize money, then I will be putting the £500 towards running this event, where we can hopefully spread the insect love to people from across the world!

My Interview

How would you describe yourself in 3 words?

Forgetful, apologetic, cheerful

What or who inspired you to follow your career?

Sir David Attenborough

What was your favourite subject at school?

Art

What did you want to be after you left school?

A scientist of some sort.

Were you ever in trouble at school?

Not often, I was a very quiet kid

If you weren't doing this job, what would you choose instead?

Paleontologist (professional dinosaur hunter)

Who is your favourite singer or band?

Bleachers, Fleetwood Mac, Eva Cassidy... Far too many to mention.

What's your favourite food?

Fajitas!

What is the most fun thing you've done?

Trekking through the Amazon rainforest, watching monkeys!

If you had 3 wishes for yourself what would they be? - be honest!

An endless supply of cake, to own my own house, to always love my job.

Tell us a joke.

Two muffins were sat in an oven. One turned to the other and said "Wow, it's really hot in here." The other one shouted "Wow, a talking muffin!"
---
---
---